What is
WATR is Hydration with a purpose. Our product has a solution for your specific hydration need. Whether it is our hydration from our baseline REVIVE, or a jolt of focused-energy from ALIVE, or a relaxed hydration from the CALM. We have all ends of the spectrum covered for you.
Our Formulas
Hydrate Faster. Feel Better!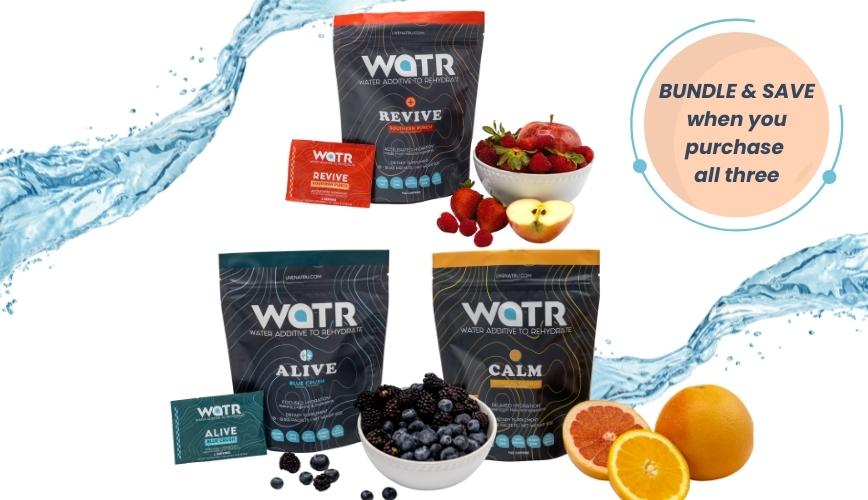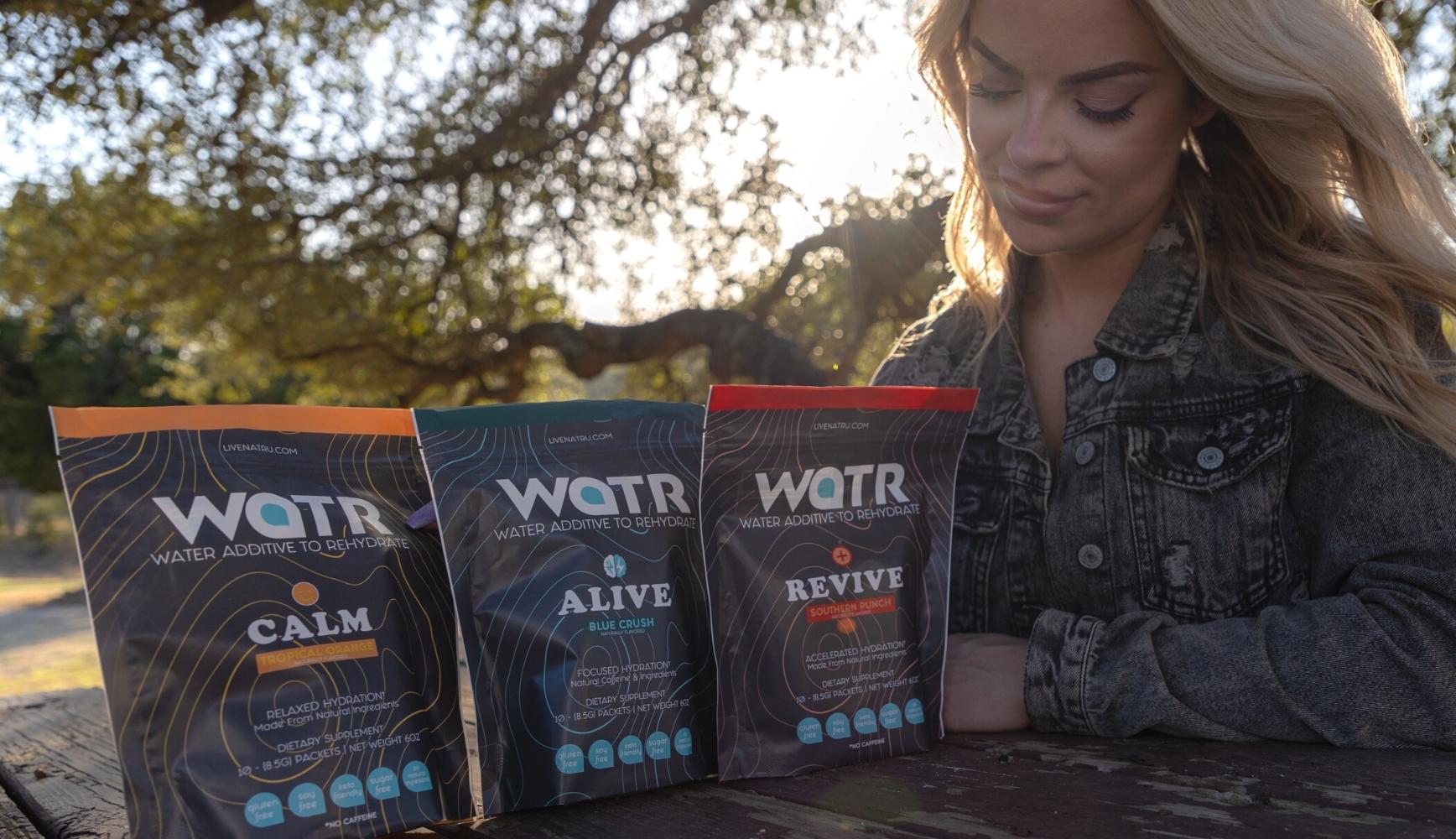 $55.00
Regular price
$62.97
off
Feel more relaxed each day with CALM. Be more ALIVE than you've ever been. Renew and REVIVE your wellness with WATR, your water additive to rehydrate!

CONTAINS 10 PACKETS EACH
(10 x 3 WATR PACK = 30 packets total)
Let customers speak for us
Because Ingredients Matter
All of our products are made with more electrolytes & vitamins per serving than other options out there. We do not cut corners in order to deliver a cheaper product. We decided to go the extra miles and invest extra to ensure our customers get the absolute best hydration experience.
Learn more about ingredients →
Perks of
GLUTEN FREE
SOY FREE
SUGAR FREE
KETO FRIENDLY
ALL NATURAL